Take your child's learning to the next level with Cluey Learning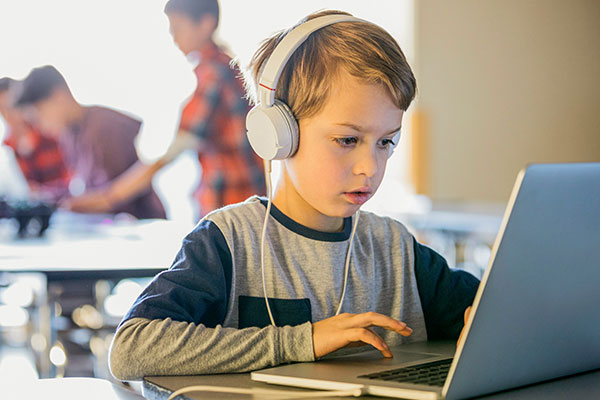 Whether your child is falling behind or excelling, Cluey Learning can maximise your child's education with personalised, interactive tutoring sessions.
Cluey is an online education company specialising in English, Maths and Chemistry tutoring programs for school students in Years 2–12. Cluey's in-house education team compiles all lesson material, which is aligned to the Australian National Curriculum.
All sessions are face-to-face and take place online between 7 am and 10 pm via Cluey's virtual learning platform, which means you can work the lessons around your child's schedule from the comfort of home. Personalised learning is at the heart of Cluey, as they recognise that all students learn in different ways.
Cluey caters to all budgets with private one-to-one and small group sessions that maximise individual attention, which your child might not get at school or at an out-of-school centre.
In contrast to your typical in-home tutor, Cluey's tutors go through extensive training, ensuring that each of their students receives the best tuition possible. Cluey is extremely selective in their recruiting of tutors, hiring only experienced educators and university students with exceptional ATAR results. All tutors are vetted and have Working with Children Checks to ensure a safe experience for all students.
Here's what a session looks like:
The tutor and student start by setting goals for the session together and the student receives a session outline, which they can use to review later on.
A highly effective road map for learning is used, with a starting point and logical path. Each concept builds on top of another to optimise the student's learning experience. These road maps have been developed based on an analysis of over 30,000 sessions.
The newest version of Cluey's platform includes an interface that allows student-teacher interaction in real time — both users can see exactly what the other is typing and drawing as it happens. This feature enables the tutor to catch any mistakes that may occur before they are corrected by the student.
Cluey's content is split into varying degrees of difficulty, to ensure appropriate material is delivered to align with your child's goals.
Once a session is completed, a session review and progress report are sent to the student and their parent, so everyone is involved in the learning journey.
Watch this video to find out how Cluey is changing the Australian school tutoring landscape for the better.
Here's how you can get started with Cluey:
Each student's journey begins with a phone call with one of Cluey's learning advisors to discuss the student's needs and personality so the best tutor can be matched.
Prior to the first session, an email with login details to Cluey's portal will be sent to both the parent and student. Students can use the portal to schedule and review their Cluey sessions and access progress reports, session recordings, practice questions and invoices.
There's no need to download any software — most laptops with a webcam and microphone will work just fine! Cluey has a dedicated tech diagnosis test that you can do before you begin to ensure the sessions will run smoothly.