Year 10 Mathematics Advanced
Our Year 10 Mathematics Advanced program provides each student with an opportunity to review and build on mathematical areas of study introduced in our Year 9 Mathematics program. Students extend their algebraic techniques to help solve more complex equations and we introduce them to advanced topics including surds, logarithms, polynomials, circle geometry and functions. Each of these topics will be further developed in the advanced senior mathematics courses.
In-session content
Your content plan appears in the learning environment, sequenced to your learning needs and accessible with ease by you and your tutor.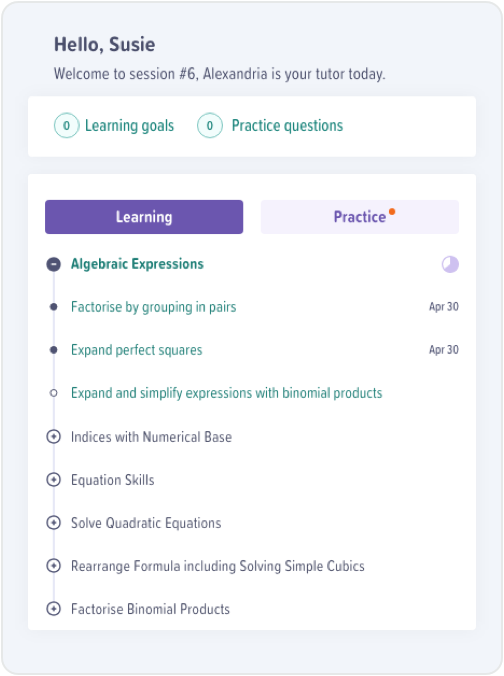 An example content plan sequenced in the Cluey Learning Platform.
Quadratic equations
Expand, factorise and solve quadratics equations including special identities
Algebraic fractions
---
Surds and indices
Rational and irrational numbers
Simplifying surds
Quadratic equations with surds
Index laws and exponential equations
---
Linear relationships
Midpoint, distance and gradient formula
Equation of a line formulas
Coordinate geometry problems
---
Non-linear relationships
Domain and range
Sketching parabolas using algebraic techniques
Sketching circles, hyperbolas, exponentials, power functions
---
Polynomials
Working with polynomials
Remainder and factor theorem
---
Logarithms
Logarithmic laws
Sketch logarithmic functions
---
Surface area and volume
Surface area and volume of cones, pyramids and spheres
---
Trigonometry
Angles of elevation and depression
Bearings
Application of trigonometry to 3D shapes
Unit circle
Trigonometric graphs
Trigonometric equations
Non-right-angled trigonometry
---
Circle geometry
Chord and angle properties
Tangent and secant properties
Circle theorems and applications
---
Univariate and bivariate data
Data types
Histograms and plots
Measures of centre and spread including standard deviation
Scatter plots and bivariate data analysis
Line of best fit
Evaluate statistical reports
---
Secondary Maths
Year 10 Maths Advanced
Year 10 Maths Advanced introduces polynomials, logarithms, surds, circle geometry and functions and prepares students for the rigours of senior studies.
Let's tailor a Year 10 Mathematics Advanced learning program for
We've got the curriculum covered
Number and Algebra
Quadratic equations
Surds and Indices
Linear relationships
Non-linear relationships
Polynomials
Logarithms
Measurement and Geometry
Surface area and volume
Trigonometry
Circle geometry
Statistics and Probability
DETAILS
We've got all your learning goals covered
Need to address a specific need?
Perhaps the class room just isn't meeting all your learning needs or you want to prepare for a specific assessment.
Let's build a learning program for
How does our approach to learning work?
Tailored tutoring with a plan
The learning program
Structured around your individual needs and goals, our learning programs adapt over time to build your confidence and offer the right help at the right time.
Quality content
Developed by our experienced education team, the content in our learning programs is structured according to your skill level and individual needs.
We use a range of approaches to meet the needs of different students. Our approach is always clear and unambiguous, and designed to help you thrive.
Meet our education team
Tutoring sessions
Live, face-to-face and online
Expert tutors matched to your needs
Demonstration, guided exercises and reviews
Designed to be fun and engaging
View session breakdown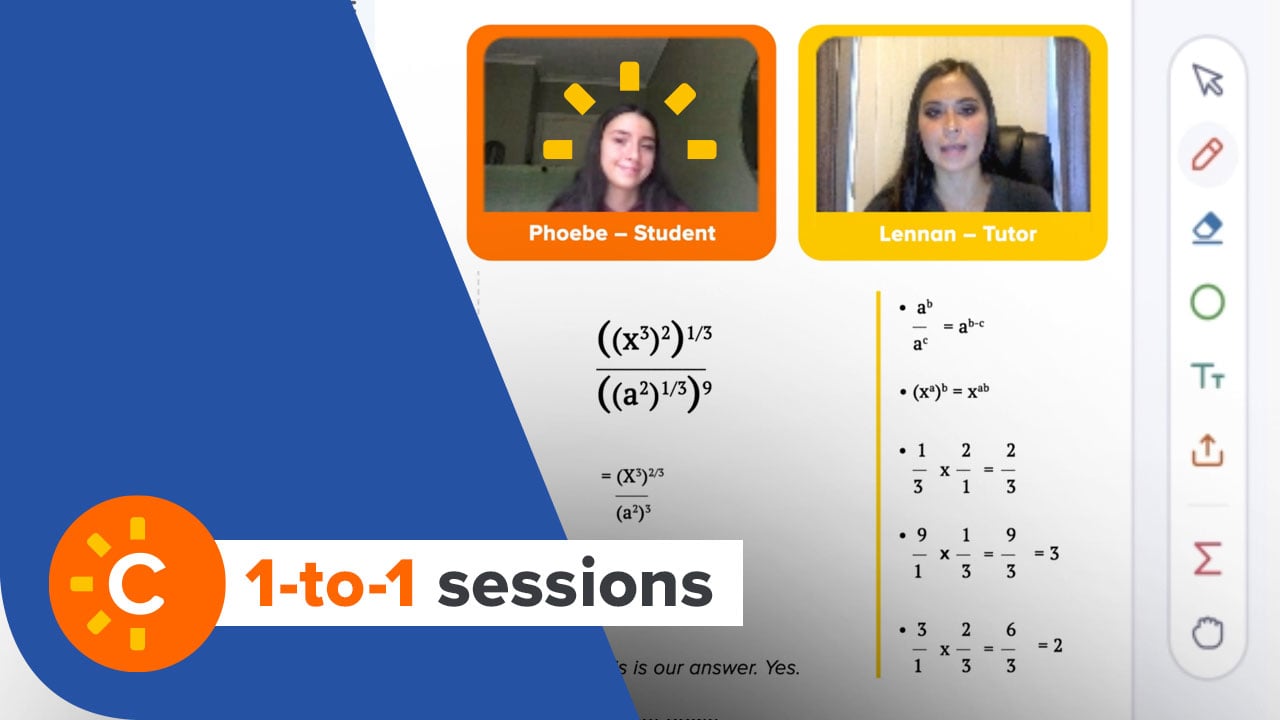 View 1-to-1 Secondary Maths Session
Practice exercises
Optional practice questions and exercises to work through between sessions.
Regular reporting
Feedback after every session helps you keep track of your progress.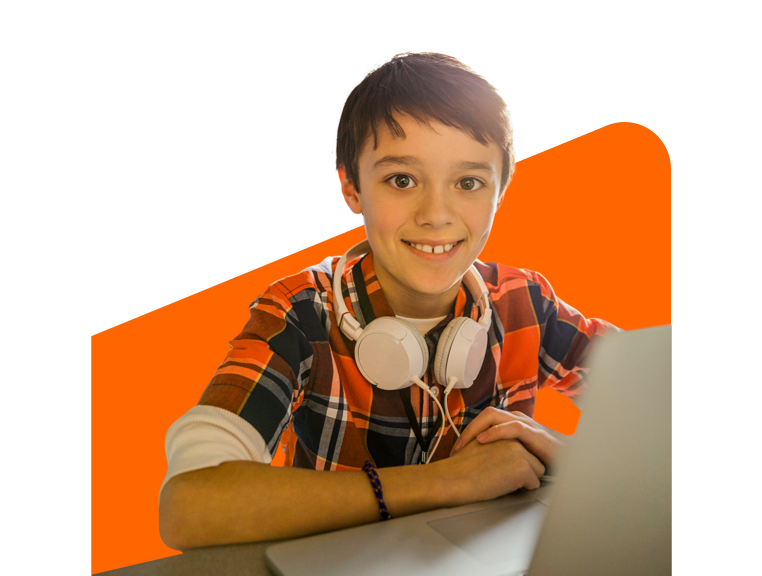 Flexibility
to suit busy family schedules
Learn from home (or anywhere) via our online platform.
Schedule sessions when they suit you, between 7am and 10pm, 7 days per week.
Reschedule easily when things get busy
Consistent
learning leads to progress that matters
From step one to step done, we're with you for your entire learning journey.
Session recordings allow you to revise at any time.
Progress reports ensure you are getting the right help at the right pace.
Guided tutoring helps you realise your potential.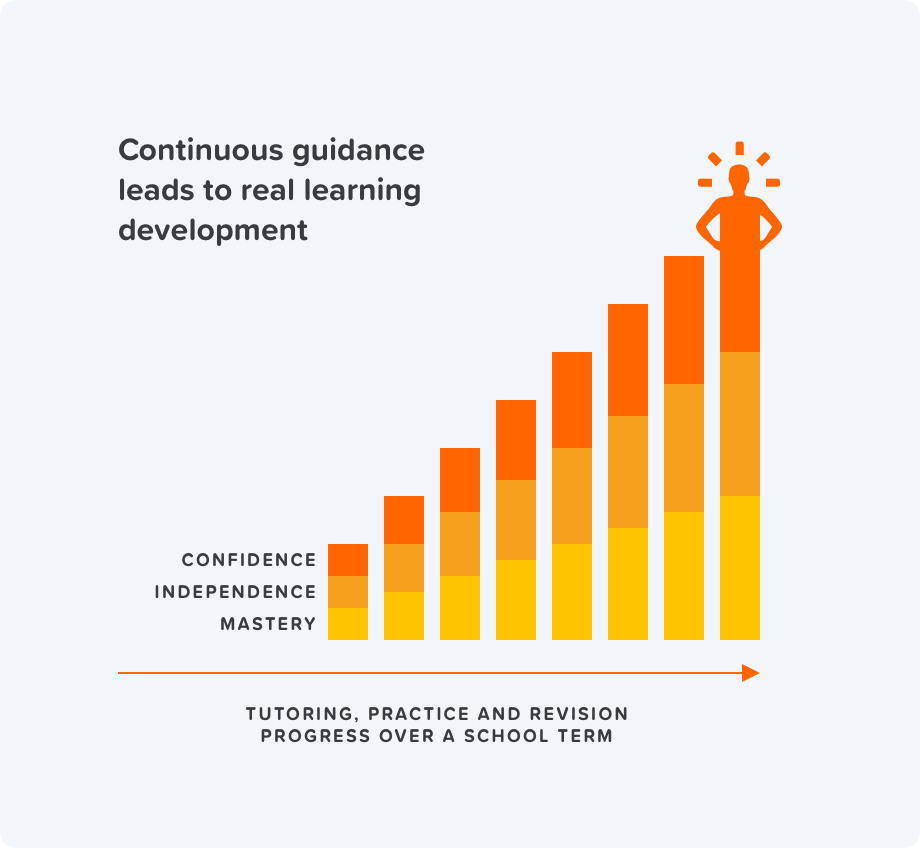 Let's build a learning program for
We won't stop until sine curves are straightforward
Secondary Maths at Cluey
Based on the Australian National Curriculum for Years 7-10, Cluey's approach to secondary Maths focuses on developing students' numeracy skills with algebraic techniques and properties of geometrical figures in Years 7 and 8, and functions, indices and data analysis in Years 9 and 10. Our personalised approach gives you the opportunity to focus on areas you find challenging and maximise your understanding of each topic.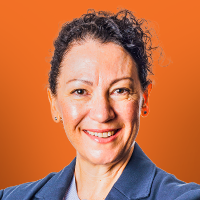 Head of Secondary Mathematics
Suzanne Walker
BSc, G.DipEd
Suzanne is responsible for developing and overseeing the secondary Mathematics programs. Suzanne was the recipient of 'the Most Outstanding Student Teacher' award from the University of NSW and has extensive experience teaching secondary Mathematics across all years and levels. She has also held roles as a lecturer at UNSW Global, a corporate trainer and as a software engineer.
Meet some of our 1,625+ expert Secondary Maths tutors
Our tutors are all qualified teachers, exceptional ATAR achievers or experts in their respective fields.
Joseph
NSW University Student (Bachelor of Science)
Joseph graduated high school with an ATAR of 94.45, going on to study his Bachelor of Science (Computer Science). He has experience as a Piano Teacher. Joseph aims to present lessons that are intellectually engaging and relatable and address the specific areas of need for each student, catering to their knowledge and learning styles.
Stephanie
QLD University Student (Medicine)
Mathematics: Secondary
English: Secondary
Stephanie completed her High School Certificate in 2018, achieving an ATAR of 98.70. She is now studying Medicine at Bond University. Stephanie has 2 years of private tutoring experience with students from Years 7-12, including students with learning difficulties and disabilities. Stephanie is a compassionate, empathetic Tutor who takes a friendly and relaxed approach with her students.
Pranav
QLD University Student (Doctor of Medicine)
Mathematics: Secondary & Senior
Pranav completed his Year 12 certificate with an ATAR of 98.95. He is currently studying his Doctor of Medicine at Griffith University and has vast experience tutoring Secondary students both online and face to face. He believes he can help students overcome barriers to academic success and exceed their own academic expectations.
We've helped thousands of Australian families
From catching up, building confidence and excelling in school, parents and students alike agree that Cluey works.
82% of Cluey parents agree their child's grades have improved
85% of Cluey parents agree their child is more confident
Helped with exam logic
"I engaged Cluey to give my daughter the edge. She was already a great maths student but she wanted to be better and there were questions in tests that were not answered in her classroom putting her at a disadvantage. My daughter gets alot of enjoyment out of the cluey sessions and they have made a huge difference. My daughter loves maths and wants to pursue it as a career option so Cluey has been the perfect fit for her."
As featured in
Cluey has been featured on the following sites
(Click a logo to read more)



Let's build a learning program for
Cluey 1 Hour Tutoring Sessions
Weekly learning through live tutoring sessions, feedback & practice
Each student's individual learning journey is supported through a series of live face-to-face sessions with an expert tutor matched to the student's needs. We cover all the theory and examples needed to ensure comprehension, and our sessions are designed to be engaging and encouraging.
Our expert tutors offer guidance through demonstration and worked examples and assign targeted practice questions to help students master the topics and concepts covered.
After each session, personalised feedback is provided to help students and parents track their progress.
Session breakdown
First 5 Minutes
Establishing the session theme, why are we here?
Discuss student's areas of focus (if first session)
Review previous session's assigned practice (if subsequent session)
Set session learning goals
---
45 Minutes
During the session
Work through exercises based on the topics and concepts for each learning goal
Tutor demonstrates, guides and explains concepts
Work through any challenges
Students are encouraged to explain their thinking to clarify their comprehension
---
Closing 5 Minutes
Reflection and looking ahead
Reflect on what has been achieved in the session
Set practice questions
---
Post-session 5 minutes
Tutor written feedback
Tutor provides personalised written feedback about the session to help track progress